Condray Design Group is an eclectic team of professionals that thrive on a variety of projects. Located in Lubbock, CDG has proven to be the leading architecture firm to serve our community. Our approach to architecture and interior design is one that integrates a client-first methodology.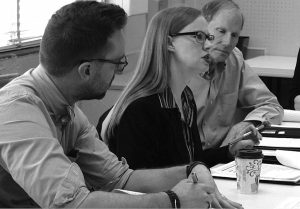 Condray Design Group was founded in 1992 in Lubbock, Texas, by Ken Condray. Our team consists of registered architects with a support staff including architectural interns, designers, draftspersons, and an interior design department inclusive of a registered interior designer. Our architecture and interior design firm has over 100 years of combined professional experience.
Condray's projects are currently located throughout West Texas and New Mexico.
We create architecture that is visionary, exceptional, and conducive to meeting the needs and values of our clients.
OUR DEVOTION TO CREATIVITY AND BUILDING RELATIONSHIPS IS COMPLIMENTED BY OUR KNOWLEDGE AND EXPERIENCE.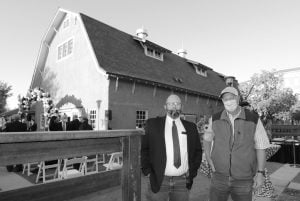 We take the initiative to listen, research, and blend the projects' necessities with the desires of the end users. 
Whether designing a new pediatric care facility, renovating a collegiate-level campus building, or developing a modernized approach to healthcare staff and user workflow, our architecture and interior design divisions ensure a cohesive and constructive environment.
On November 3, 2019, we lost our beloved founder, Ken Condray. Ken did more than dream about what "could be" in the realm of architecture, he carefully communicated with clients, grew relationships and designed long lasting structures that will stand as a memorial to his architectural work.
After graduating from Texas Tech University with a degree in Architecture in 1984, Ken founded Condray Design Group in 1992. His vision was always to put the client first.
Because of Ken, it was clear to every architect, intern, interior designer, and staff member at Condray Design Group that every client was to be treated with respect and that the goal was to build a lasting relationship with them. This attitude has been a major contributor toward the firm's success. He also believed that one of the most important elements of architecture was listening. When engaging a client, he encouraged active listening to ensure that each collaborative discussion ended in a design and that the client loved. Ken's philosophy of architectural design revolved around reflecting the client's unique vision and not his own.
Outside of work, Ken loved to travel with his wife and explore the world. He spent time reading books with his dog Piper, listening to music, and spending time with his loving family. His quiet, strong leadership, kindness and love touched not only those closest to him, but also those in the community he served so diligently. His legacy will live on in his beautiful design work and in the profound example he left behind to listen and place others first.
At Condray Design Group, we will continue to live by something Ken stood by:
"We help these dreams become a built reality."