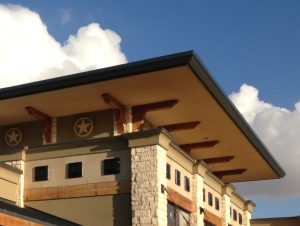 Captivating clientele in today's marketplace is more important than ever. Condray Design Group has comprehensive knowledge of designing exceptional spaces to attract and engage our clients' patrons.
Listening to our client and communication with the end users are key components in our method of design which effectively engages customers.
CDG's designs have been honored at local and regional levels by the American Institute of Architects Lubbock Chapter and International Interior Design Association.
CAREFUL CONSIDERATION TO THE PURPOSE OF AN INDIVIDUAL SPACE OR BUILDING IS TAKEN WITH EACH STEP IN THE DESIGN PROCESS.
Careful consideration to the purpose of an individual space or building is taken with each step in the design process.
Our firm provides exceptional quality in bringing distinctive character to our commercial division. Whether a historical building renovation, new banking facility, or retail office spaces, the design requires detailed attention to support our clients' needs.