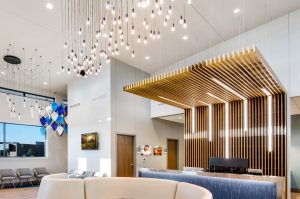 For over 30 years, Condray Design Group has been the leading architectural and interior design firm in providing projects that serve local and regional medical communities. By designing facilities that meet the growing needs of our transforming healthcare clients, our firm fuses the vision for modern medicine effectively benefitting patients with compassionate care.
The intricacies and code requirements of healthcare design are difficult to navigate without experienced architects and interior designers on board.
A positive healing environment combined with a cohesive workflow design for the medical staff is what we have consistently provided our clients for the last three decades.
A POSITIVE HEALING ENVIRONMENT COMBINED WITH A COHESIVE WORKFLOW DESIGN FOR THE MEDICAL STAFF IS WHAT WE HAVE CONSISTENTLY PROVIDED OUR CLIENTS.
Our specialized team has established CDG as the premier healthcare design architecture and interior design firm serving West Texas and New Mexico.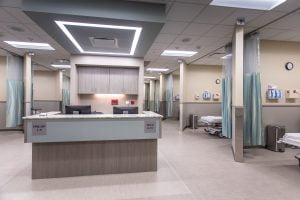 The quality of a patient's healing process and the impact on the medical staff's productivity directly relates to the integrity of its architectural and interior design.
Our team understands the direct correlation between healing and environment. We blend extensive experience with compassionate care while balancing impression, budget, timeliness, and flexibility.
WE BLEND EXTENSIVE EXPERIENCE WITH COMPASSIONATE CARE WHILE BALANCING IMPRESSION, BUDGET, TIMELINESS, AND FLEXIBILITY.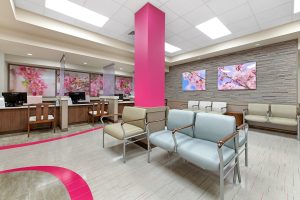 Healthcare facility design is an intricate balance of sustainability and longevity as well as keeping current with changing technological needs. Condray Design Group implements lean best practices inclusive of concepts and designs that increase efficiency, time effectiveness and productivity.
Mindful planning and understanding the complexities of healthcare facility logistics is essential to provide a safe, healing ambiance for patients and medical staff.
Condray Design Group's projects have won several prominent state and local awards as well as the national Gold Starnet Design Award for UMC's Dimensions Relocation.