Condray Design Group has extensive experience with multiple colleges and universities throughout West Texas. Our firm has taken active design roles with university-level institutions to recognize the transitioning responsibilities of higher education in our local and state communities.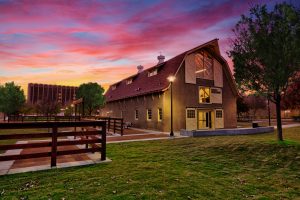 Adaptability, progressive design elements, and modern structural technologies that parallel the ever-changing workings within a university is essential in providing a sound yet unique project.
Our more distinctive higher education projects include the renovation and repurposing of large engineering research buildings, student housing, teaching and research labs, as well as overall master planning.
Condray Design Group creates outstanding forums to cultivate learning and encourage growth for students. We work closely with on-campus administration to provide collegiate institutions with a design that effectively meets their needs.
CONDRAY DESIGN GROUP CREATES OUTSTANDING FORUMS TO CULTIVATE LEARNING AND ENCOURAGE GROWTH FOR STUDENTS.
We work closely with faculty and end users to balance the evolving needs of today's students. From smaller, close-knit studying spaces, to renovated student lounges and large-scale testing and research labs, we understand what a higher educational campus strives to provide to facilitate the passion for knowledge and culture.